(Investorplace.com) – The President Joe Biden administration is supporting green energy and sustainable infrastructure, and is set to be friendly to electric vehicle manufacturers such as Fisker (NYSE:FSR). But is this enough to consider FSR stock now? Especially as Fisker went public in October 2020?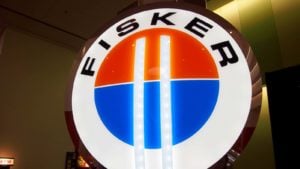 Source: Eric Broder Van Dyke / Shutterstock.com
Fisker went public in October 2020 in a SPAC (special purpose acquisition company) reverse merger with Spartan Energy Acquisition getting more than $1 billion in cash to develop its all-electric vehicles in the future.
The company named Fisker Inc. has a history, though.
A Look Back at Fisker
Almost a decade ago, Fisker Automotive first existed. According to Wikipedia "Fisker Automotive was an American company known for producing the Fisker Karma, which was one of the world's first production luxury plug-in hybrid electric vehicles. Production of the Fisker Karma was suspended in November 2012 due to bankruptcy of its battery supplier A123 Systems with about 2,450 Karmas built since 2011 and over 2,000 cars sold worldwide."
What relates Fisker Automotive to the current Fisker Inc.? Henrik Fisker, the founder of Fisker Automotive and also the co-founder of Fisker Inc. He is the chairman and chief executive officer of FSR.
As the quote said, Fisker Automotive produced and sold Fisker Karma but soon went into financial distress. Problems such as low-quality batteries, production delays, and the bankruptcy of its main battery supplier turned the promising venture into a business failure. Fisker Automotive had a structured bankruptcy, and a Chinese company — Wanxiang Group — bought Fisker Automotive's assets.
What remained of that company — the Fisker trademark and the Fisker logo — now have new life with Fisker Inc.