Cryptocurrency (Mar 05, 2021 03:00AM ET)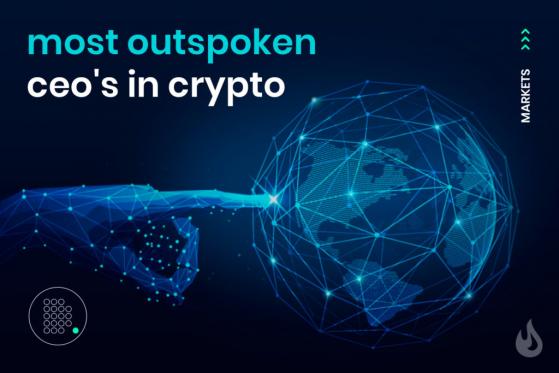 Cryptocurrencies are gaining popularity by the day, with a total market capitalization at an impressive $1.51 trillion as of March.
A number of startups have developed around the nascent concept of cryptocurrency, and these firms are headed by outspoken believers in technology.
Changpeng Zhao, Michael Novogratz and Vitalik Buterin are among the well-known CEOs in the cryptocurrency industry.
Cryptocurrencies are steadily seeping into our collective consciousness as more and more players rush onto the field. Institutional investors and retail traders are all beginning to see cryptocurrencies as the future of finance.
From the first cryptocurrency launched in 2009 to date, hundreds of startups have formed and scrambled to meet demand from the burgeoning number of would-be cryptocurrency investors. Some of these firms are headed by enigmatic and vocal believers in blockchain technology, and some have had the spotlight beamed on them for a willingness to speak their minds.
Chamath Palihapitiya, Changpeng Zhao, Michael Novogratz, Brian Armstrong and Vitalik Buterin are a few of crypto's most outspoken CEOs.
Chamath Palihapitiya
Chamath Palihapitiya, 44, is a Sri Lankan-Canadian-American venture capitalist who currently serves as the CEO of Social Capital, the company he founded in 2011. Chamath has been pretty vocal about his support for Bitcoin since 2014 and regularly tweets to his 1.4 million followers.
He disclosed that his firm has owned Bitcoin since 2013 and out of a wide number of tokens, he has openly declared his preference for Bitcoin.
Michael Novogratz
Michael Novogratz serves as the CEO of Galaxy Investment Partners, a firm with a core focus on cryptocurrencies like Bitcoin and Ethereum. He is a firm believer in Bitcoin and in a statement made to Bloomberg in February, he declared that Bitcoin's value could potentially reach $100,000 by the end of the year.
He is also a fixture on the news network CNBC where he regularly reiterates his unwavering belief in cryptos. With a net worth of over $400 million and a Twitter following of almost 200,000, Michael Novogratz is hard to miss in crypto circles.
Changpeng Zhao
Ch