Cryptocurrency (Mar 05, 2021 12:20PM ET)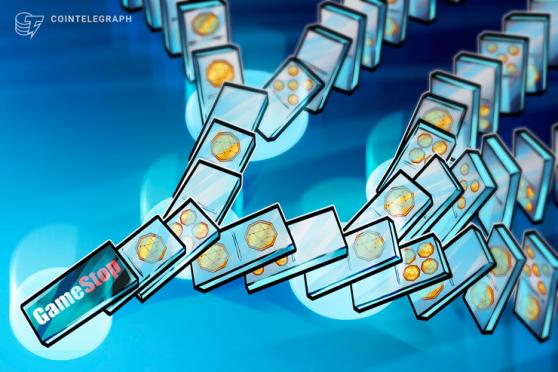 Though seemingly coming from nowhere for many, the themes behind the Reddit-fueled r/Wallstreetbets pump of GameStop (NYSE:GME) feel familiar. Watching it unfold, I tried to figure out just why it had captured my interest to such a degree, and, to me, it was a spillover into the traditional markets of some pervasive themes driving crypto.
Despite some competition in the narrative, I view the motivating force — and by it, I mean the social media-fueled spread of the message that drew enough widespread interest to have an impact in the market — behind the GME pump as analogous with what, at one point, was an impetus behind Bitcoin (BTC). It is a driver for (depending on your level of cynicism) the crypto markets more broadly and the decentralized finance movement — a desire for the "democratization of finance." Behind that movement is the view that finance and financial products should be open-sourced, accessible to all, as opposed to hinging on whether you are an accredited (read: high-net-worth) or an institutional player.Sarah H. Brennan is counsel and leader of the digital assets and disruptive technologies practice at Harter Secrest & Emery LLP. Sarah has a broad range of experience in corporate and transactional matters. She focuses primarily on corporate and securities law, representing public and private companies, venture capital and private equity firms, investors, and clients in every stage of the corporate life cycle.
Continue Reading on Coin TelegraphGameStop tale exposes regulatory paternalism and DeFi's true value