Cryptocurrency (Mar 07, 2021 08:00AM ET)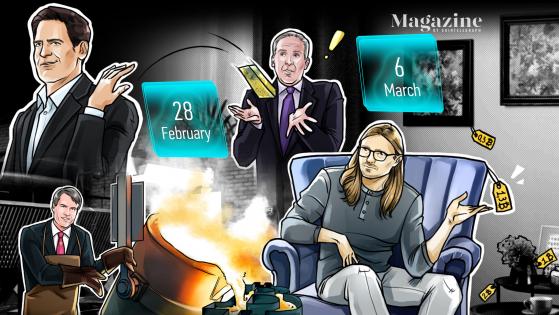 traders worry as price remains pinned below $50,000
After reaching lows of $43,500 last Sunday, Bitcoin staged a comeback, managing to hit $52,000 on Wednesday. There was optimism that the correction was over and that BTC would now have the chance to return to all-time highs.
Alas, the best-laid plans of mice and men often go awry. Fast forward to this weekend, and Bitcoin is once again struggling to break above $50,000 a psychologically important milestone. Now, the nerves are starting to set in.
Analyst tells Tesla (NASDAQ:TSLA) to dump Bitcoin for buybacks as shares plunge
Kings of Leon is releasing an album as an NFT
Tether hit with 500 BTC ransom demand, but says it wont pay
No crypto ban in India: Finance minister predicts very calibrated stance
Bitcoin price is going to infinity Kraken CEO
BitMEXs Arthur Hayes and Ben Delo negotiate surrender to U.S. authorities
McAfee faces crypto-related fraud charges from NY court
Dev says $31 million Meerkat Finance exploit was a test and funds will be returned
DeFi who? NFTs are the new hot stars on the crypto block
Crypto Pepes: What does the frog meme?
Pricing the hype: Crypto companies valued at billions as market booms
Continue Reading on Coin TelegraphBitcoin nerves, Tesla told to dump crypto, NFT madness: Hodler's Digest, Feb. 28–March 6 Add a Comment