Commodities (Mar 08, 2021 12:12AM ET)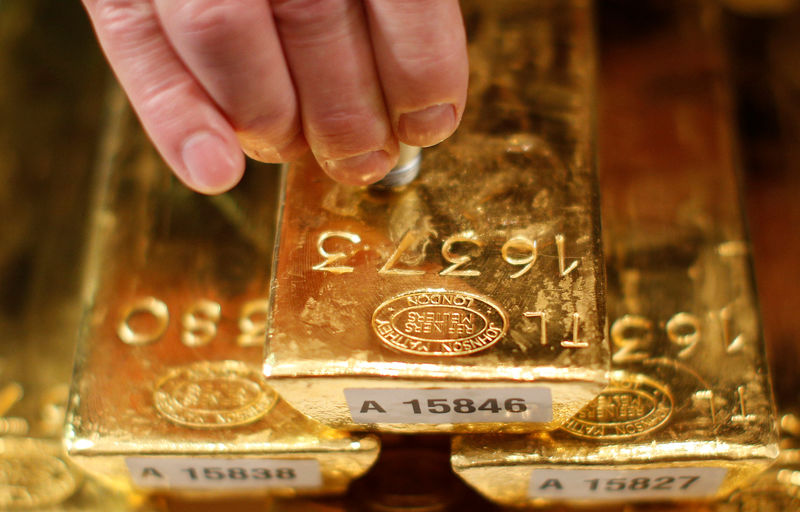 By Gina Lee
Investing.com – Gold was gold on Monday morning in Asia, bouncing back from the nine-month low hit during the previous session over a softer dollar.
The U.S. Senate's passage of a $1.9 trillion stimulus package also boosted the bullion's appeal as a hedge against inflation. The stimulus package, passed on Saturday, includes $400 billion in one-time payments of $1,400 to many Americans.
Gold futures were up 0.38% at $1,704.89 by 12:09 AM ET (5:09 AM GMT), after hitting its lowest level since Jun. 8, 2020 on Friday. The dollar was up but fell against the currencies of major commodity exporters over increased investor bets on countries that stand benefit from rising prices for oil, metals, and other goods.
Improved sentiment from the passing of the stimulus package in the U.S. and a dip in the dollar are helping gold prices, DailyFX strategist Margaret Yang told Reuters.
"Inflation is definitely going to go up" because of rising oil and base metal prices, Yang added, adding that some of the individual cheques may also go into gold exchange traded funds investment to hedge against future inflation.
U.S. ten-year yields, easing from the over one-year peak hit on Friday, also gave the yellow metal a boost.
"Gold has been undercut by cheerful economic optimism over a robust economic recovery and faster than anticipated rises in bond yields," Axi chief global market strategist Stephen Innes said in a note.
However, "the (gold) market may have fallen too steeply, too quickly", the note added.
In other precious metals, silver rose 2.3%, palladium inched up 0.1% and platinum gained 1.1%.Gold Up, Regains Shine Thanks to Softer Dollar, U.S. Stimulus Add a Comment