Stock Markets (Mar 09, 2021 09:52AM ET)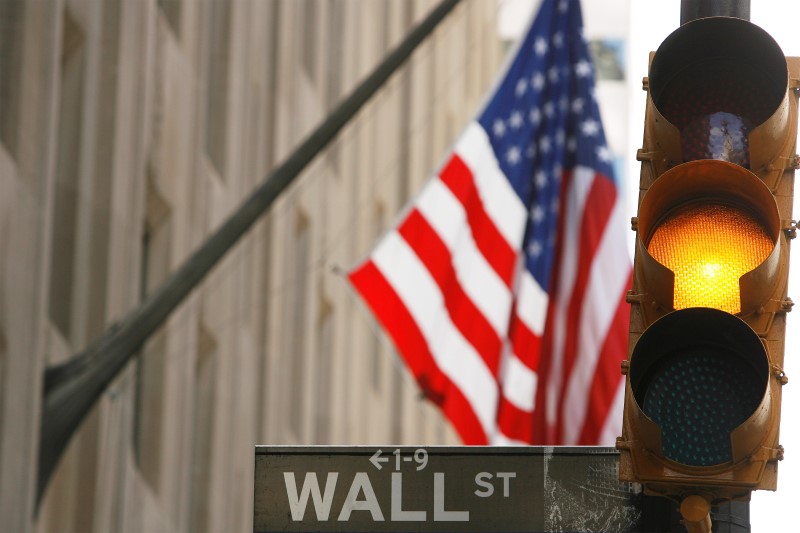 © Reuters.
By Geoffrey Smith
Investing.com — U.S. stock markets opened higher on Tuesday, with technology stocks finally bouncing back on bargain hunting after days of heavy selling.
The pressure on tech stocks was lifted by a rebound in bonds, which likewise regained their footing after fears of looming inflation drove yields to their highest in over a year. Foreign investors in particular have used the dip as an entry point for two U.S. asset classes with sustained global appeal, albeit for different reasons.
By 9:45 AM ET (1445 GMT), the Nasdaq Composite was up 318 points, or 2.5%, at 12,927 points. The Dow Jones Industrial Average was up 205 points, or 0.7%, while the S&P 500 was up 1.3%.
The mood toward tech stocks was lifted, among other things, by renewed buying in Tesla (NASDAQ:TSLA) stock, after brokerage New Street raised its 12-month target price to $900. As a result, the average street forecast for the stock has risen to some $600, above its spot price. That's the first time in a year that consensus forecasts for what is arguably the most heroically valued stock in the market have implied any upside.
Sentiment toward Tesla was also helped by another couple of barnstorming TV interviews late on Monday by fund manager and Tesla bull Cathie Wood, whose ARK Innovation ETF also opened up 6.4%. The fund has lost some 30% since the middle of February.Wall Street Opens Higher as Tech Finds a Bid at Last; Nasdaq up 2.5% Add a Comment