Commodities (Mar 11, 2021 09:12AM ET)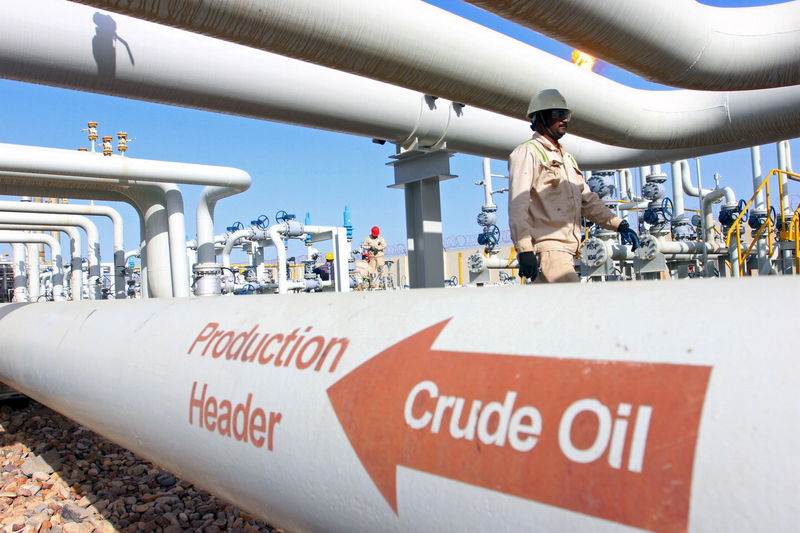 © Reuters.
By Peter Nurse
Investing.com — Crude oil prices strengthened Thursday, helped by signs of an improving economic outlook, a ramped up vaccination program and a sharp decline in U.S. gasoline stocks.
By 9:10 AM ET (1410 GMT), U.S. crude futures traded 1.2% higher, at $65.23 a barrel, while the international benchmark Brent contract rose 1.4%, to $68.82.
U.S. Gasoline RBOB Futures were up 1.4%, at $2.1085 a gallon.
The House of Representatives passed the Biden administration's $1.9 trillion Covid relief bill on Wednesday.
The direct payments from the plan will start going out this month through direct deposits, according to Brian Deese, a top White House economic aide Thursday, helping individuals and small businesses that were hurt badly by the restrictions required to combat the Covid-19 pandemic.
Yet last week's official employment report already showed strong growth creation, while data released earlier Thursday showed the number of people making initial claims for jobless benefits fell last week to its lowest level since the pandemic erupted a year ago.
Adding to the positive impetus is a ramped-up vaccination program, which has resulted in almost a quarter of the adult population in the U.S. having had at least one vaccine shot.
President Biden has promised all adults will be vaccinated by the end of May, and announced Wednesday that will double the U.S.'s order of Johnson & Johnson (NYSE:JNJ)'s vaccine, bringing the country's supply to enough for 500 million people.
Against this background domestic gasoline supplies slid last week to the lowest in about four months, while demand rose to the highest since November, according to Energy Information Administration data, released Wednesday.
"With total gasoline stocks standing at a little under 232MMbbls, they are the lowest they have been in at least 5 years at this stage of the year," said analysts at ING, in a research note.
Crude inventories, however, rose by 13.8 million barrels in the same week, as the oil industry continued to feel the effects of a mid-February winter storm that stalled refining and forced production shut-ins in Texas.
On the physical side, a number of oil producers have started increasing their official selling prices, noted ING.
"Over the weekend, Saudi Arabia increased their OSP for Arab Light into Asia for April shipment by US$0.40/bbl to US$1.40/bbl over the benchmark, and to the highest level since March last year. Yesterday Iraq followed suit, increasing its OSP for Basrah Light into Asia by US$0.15/bbl to US$1.30/bbl over the benchmark for April." the bank added.Crude Rises on Economic Growth, Vaccines and Falling Gasoline Stocks Add a Comment