Economic Indicators (Mar 11, 2021 08:32AM ET)4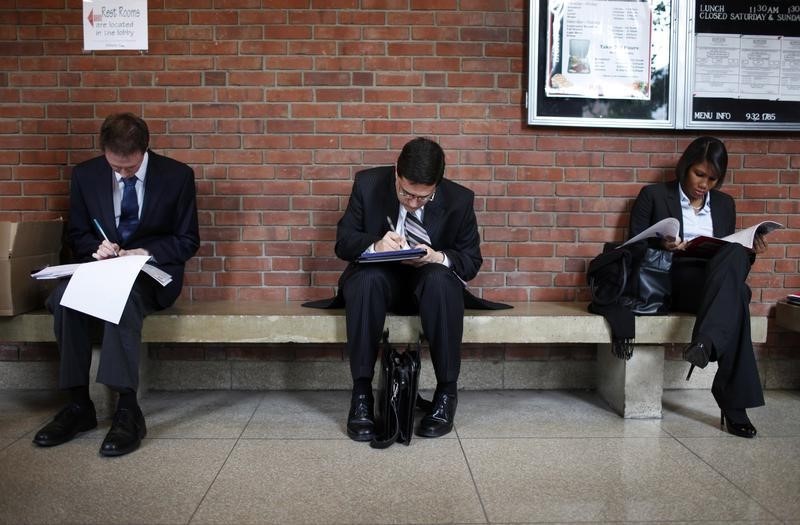 © Reuters.
By Geoffrey Smith
Investing.com — The number of people making initial claims for jobless benefits fell last week to its lowest level since the pandemic erupted a year ago, signaling that the reopening of the U.S. economy is picking up speed.
The Labor Department said that 712,000 initial jobless claims were filed last week, down from 754,000 the week before and a bigger drop than expected. The consensus forecast ahead of time had been 725,000.
Continuing claims, which are reported with a one-week lag to initial claims, also fell by more than expected to 4.144 million, a drop of almost 200,000 from the previous week.Initial Jobless Claims Fall to Post-Pandemic Low as Recovery Gains Strength4Comments (4)