Stock Markets (Mar 11, 2021 11:07AM ET)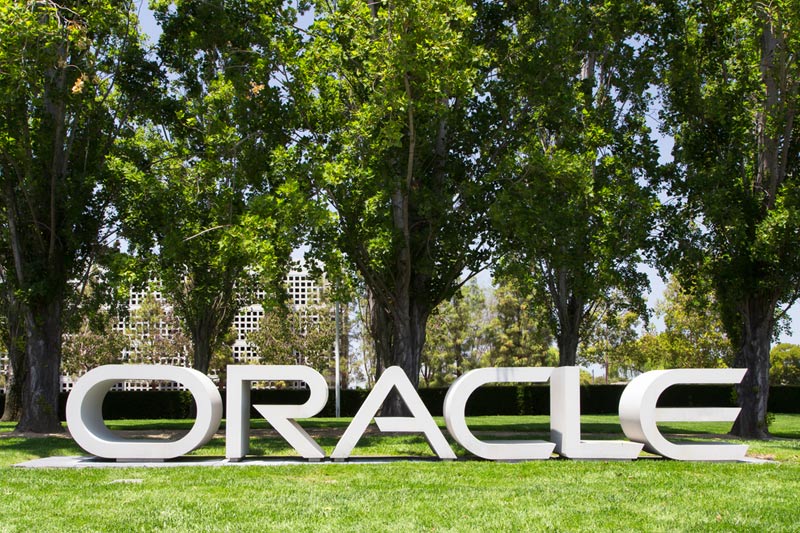 By Dhirendra Tripathi
Investing.com — Oracle Corporation (NYSE:ORCL) shares fell 9% on Thursday after its February quarter earnings and 1% to 3% sales growth projection disappointed investors.
Oracle also stayed silent on rumors it had invested in Bitcoin (BitfinexUSD), another drag on the stock.
Societe Generale (OTC:SCGLY) downgraded it to hold from buy, citing a "lower growth profile" compared to peers.
The company's financial year runs March through February. In the recently concluded quarter, revenue at the business software maker rose 3%, in line with analysts' estimates. On a constant currency basis, sales were flat, missing the company's projections.
For the ongoing quarter ending May, Oracle said profit, excluding some items, would be $1.28 to $1.32 a share. Analysts, on average, estimated $1.28, according to data compiled by Bloomberg. Revenue will increase 5% to 7% in U.S. dollars, which would top analysts' projections for 4% growth. Excluding currency fluctuations, the sales increase would be 1% to 3%, Oracle said.
According to Seeking Alpha, SocGen analyst Richard Nguyen doesn't "anticipate a sharp acceleration in Oracle's revenue growth trajectory over FY22-23E "despite a "favorable" product cycle.
The world's second-largest software maker faced strong competition for cloud services from rivals, such as Amazon.com Inc (NASDAQ:AMZN) and Microsoft Corporation (NASDAQ:MSFT). Revenue from cloud services and license support increased 5%, to $7.25 billion, narrowly falling short of analysts' estimates, Bloomberg said.
Oracle is trading at a "deep discount" relative to its U.S. peers, which SocGen sees as justified "given its lower growth profile," according to Seeking Alpha.Oracle Tumbl