Economy (Mar 12, 2021 07:12AM ET)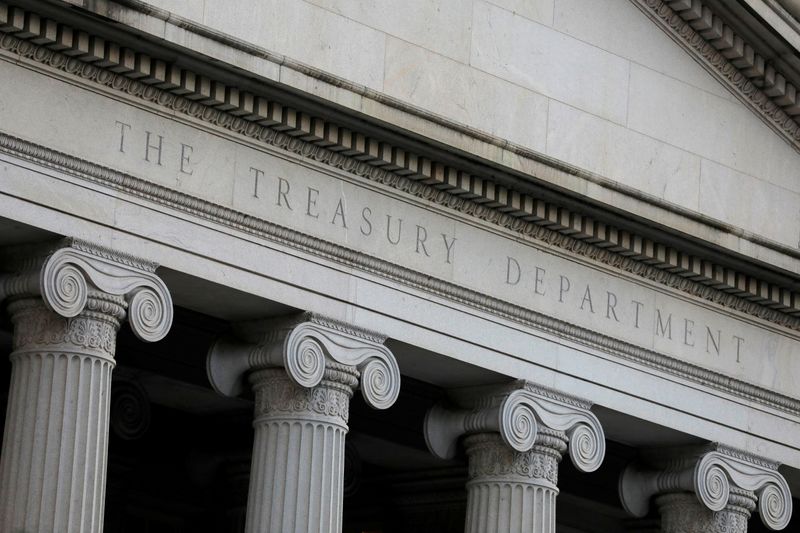 © Reuters
By Dhirendra Tripathi
Investing.com – The yield on the United States 10-Year note hit a high of 1.61% Friday, as President Joe Biden's pressure on states to accelerate vaccination campaigns and his signing of the $1.9 stimulus package emboldened bets on strong U.S. growth this year.
The yield on the 10-year note is now close to this year's high of 1.63%, struck a week ago.
The signing of the stimulus package paves the way for checks of $1,400 to be mailed to most American households in the near future.
The move will likely concentrate extra attention on February's U.S. producer price inflation data, due at 8:30 AM ET (1330 GMT). Analysts expect prices to have risen by 0.5% from January and the annual rate of factory gate inflation to have risen to 2.7% from 1.7%.US 10-year Back Above 1.6% As On Inflation Worries, Job Data Add a Comment