Stock Markets (Apr 14, 2021 12:20PM ET)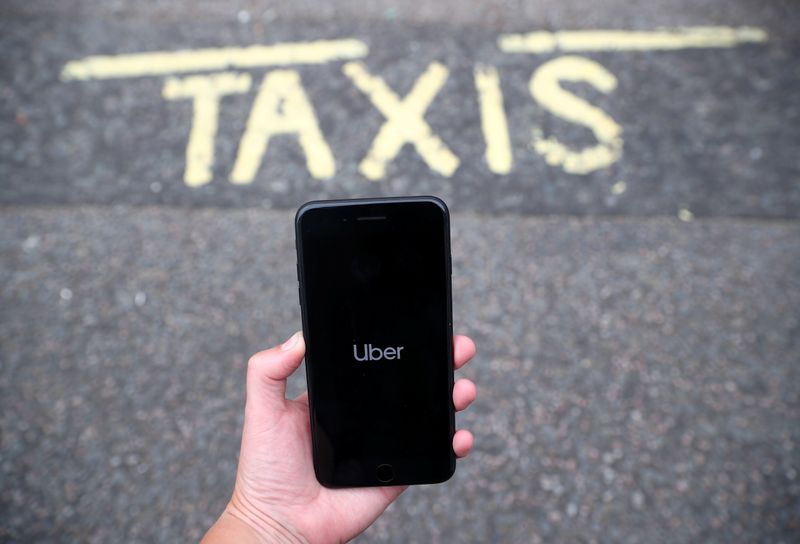 © Reuters. The Uber application is seen on a mobile phone in London
(Reuters) – Uber Technologies (NYSE:UBER) Inc said on Wednesday it expects its employees to return to office by Sept. 13, making it one of the first major U.S. tech companies to set a return date.
Employees will be required to work at least three days from office, Uber Chief People Officer Nikki Krishnamurthy said in a letter to workers.
Many tech companies including Microsoft Corp (NASDAQ:MSFT) and Salesforce.com (NYSE:CRM) have said they would start reopening their offices, months after the COVID-19 pandemic-induced lockdowns forced them to shift to work-from-home models.
Cloud-based software maker Salesforce said earlier this week it will allow vaccinated employees to return to some of its offices. While a few others, including Norwegian Cruise Line (NYSE:NCLH) Holding Ltd, plan to make vaccinations mandatory at the workplace.
Earlier this year, Uber said it planned to reopen its offices at Mission Bay, San Francisco, with 20% occupancy on March 29.Uber expects employees to return to office by Sept. 13Add a Comment