Economic Indicators6 minutes ago (May 06, 2021 08:39AM ET)1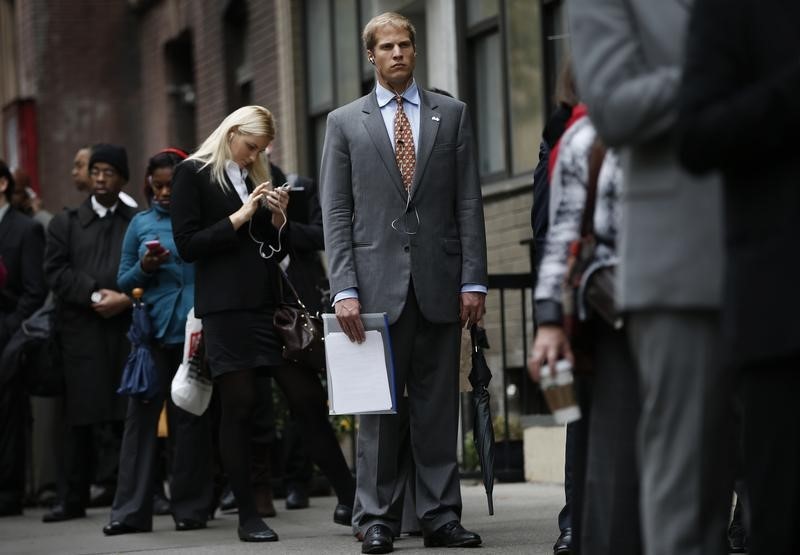 © Reuters.
By Geoffrey Smith
Investing.com — The number of initial claims for jobless benefits dropped to a new post-pandemic low last week in a further sign that the economic recovery is gaining strength.
Initial claims fell to 498,000 from an upwardly revised 590,000 the week before. Analysts had expected a figure of 540,000. The revision to last week's figures all but neutralized the positive 'surprise' on this week's number.
The number of people making continuing claims for regular state benefits rose unexpectedly to 3.690 million from 3.653 million. These numbers are reported with a one-month lag to the initial claims numbers. The broader measure of people claiming under all unemployment-related benefit programs, including those set up to deal with the pandemic emergency, fell by just over 400,000 to 16.157 million. These numbers are reported with an additional week's lag.
The Labor Department's data are consistent with the pattern in ADP's private payrolls survey for April, which showed 742,000 net job additions last month, the most since September. Initial Jobless Claims Drop to New Post-Pandemic Low as Recovery Strengthens1Comments (1)